Moderated By Us
We actively moderate and inspect every user that joins twiends every day.
Human Support
We're here to assist 7 days a week. We answer all queries within a few hours, sometimes faster.
NSFW Removed
Profiles that post graphic or inappropriate content are removed by moderators within a few hours.
Daily Stats
We provide daily stats showing you how your displays are being used.
Control Your Speed
You decide exactly how many displays you want to use each day. Speed up or slow down as you want.
Pause, Resume & Cancel
You have full control over your promotion, and can stop, pause or resume payments at any time.
You will be displayed prominently
We will feature your profile on the home page, where people discover and choose who they want to follow. You can also choose to feature yourself on the blog, the learning pages, and on user pages.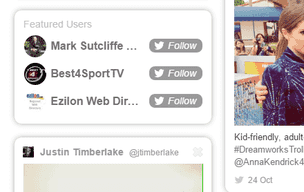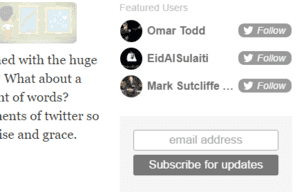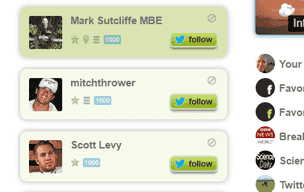 This Is What Our Customers Are Saying
*
Disclaimer: Please note that we can't guarantee specific results as they do vary for each user. Your actual results may be higher or lower than the examples provided below.
"I've found the support and follow up on any questions exceptional and the fact it's all about crowd sourcing... more
Omar Todd

CTO/CIO & Founder
"As soon as I acknowledged that I sent through payment in error, twiends jumped to the rescue and immediately refunded... more
Life Beyond The Music

Writer
Completely Risk Free
Money-Back Guarantee
If you are not 100% happy with your trial then we'll refund your payment and stop it, completely hassle free.
Cancel Anytime
There is no long-term obligation, you can cancel your recurring weekly promotion with us at any time.
Refund Unused
We will bill you weekly, and we can refund any unused displays for up to 2 months afterwards.
Twiends™ uses the Twitter™ API, displays it's logo & trademarks, and is not endorsed or certified by them. These items remain the property of Twitter. We do not sell followers, we only provide display advertising. Bots & fake accounts are not permitted on twiends. © 2009