Virtual Perceptions: Why Social Media Makes it Easier to Gain Off-Line Credibility In Business
By TV Business Expert & Entrepreneur Marsha Wright
Imagine a friend has told you about this great product or service, and you hear the owner of it will be at an event talking about it. You're excited to attend; and when you arrive, there are 1 or 2 people in the room. Although that product/service might be the best thing since sliced bread, the fact that this event isn't heaving with people, in many ways devalues offering.
Whether consciously or subconsciously, we place value and importance on numbers. We use popularity as an indicator of the value of a product/service, and shamefully, even individuals.
Joining The Popular Kids:
We all remember the popular kids in school. They were popular because of their following. But more than that – it was the endorsement of the other popular kids that raised their profiles on the playground. And your business and brand is much the same. If people know you're the hottest ticket in town, they'll want to know you – EVEN before they know why you're the hottest.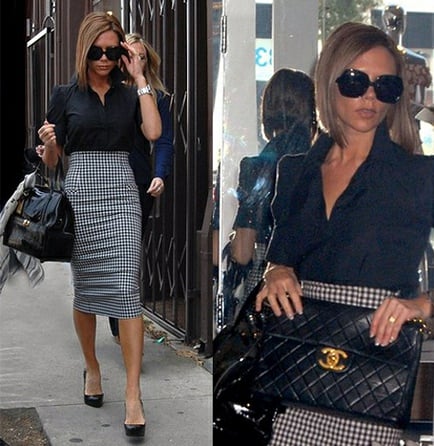 This is why the phrase 'perception is reality', is so relevant in the social media world we live in.
Today, the number of followers on Twitter, or friends/fans on Facebook has become virtual currency in how others will perceive your brand, products and services; and more importantly, the value they put on it.
How would you feel if you looked up your favourite celebrity on Twitter and found that you had more followers than them? You would think that couldn't be possible, and there must be some kind of glitch in the system?
Of course you would… why? Because popular people should be looked up to and if you're more popular then ergo – you must be important! Really important. Your customers think like this too.
The Currency of Strong Social Media:
Celebrities trade off their Social Media following. They secure endorsement deals by how many people they can influence. The deals that they strike are dependent on the number of people they bring with them.
If they can do this, so can you! You can use the strength of your influence in social media to secure press coverage, inclusion in interviews and for appearances as an expert in your field on local or national television. The opportunities are truly endless.
Even amongst the top celebrities, the amount of people following them on Twitter is important. In a heated exchange between Donald Trump and Sir Alan Sugar (hosts of The Apprentice), Sir Alan taunted The Donald that his Twitter followers were less than his own.
These are fighting words to celebrities. They used to judge success by column inches – but now Twitter followers, YouTube views & subscribers, and Facebook Fans are the ultimate litmus test.
Taking It Offline:
So how can you leverage your online social popularity or 'Social Proof', as it's more commonly termed, to make doing business off-line a lot easier?
Well, quite simply, you will naturally attract more people off-line who will want to partner or work with you, because of your online credibility and your reach. For example, let's say you're at a networking event, and you get talking with someone who is in a similar industry. You should by all means mention in conversation you have a Twitter following of 50,000 or whatever.
Straight away, the other person who you're talking to sees value in your company, and as a result you will attract more collaborative opportunities. You should practice a cheat-sheet of your BEST social stats and work out a way to drop them in conversation, pump them on your website, tell people "Join 28,000 amazing followers of [my brand] and follow us".
Use the innate desire of people to be associated with popular brands and people. Let your statistics prove that you are honest, trustworthy, successful and able to help them – since so many other people trust and rely on you.
How To Increase Your Twitter Followers Quickly & Ethically:
A QUICK WARNING – without harping on about this, since there are so many articles discouraging the "buy fake followers and likes" phenomena. People can check – and they do – so don't poison your brand by using these services. It will do more to plummet your believers than almost any other marketing ploy. Don't do it!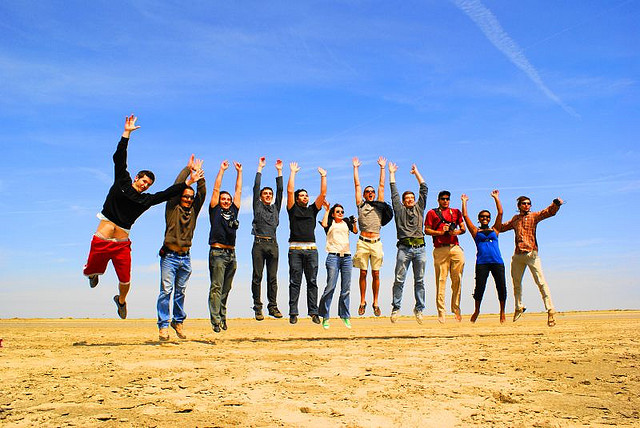 You maybe reading this wondering how you can grow your social proof, but maybe you only have a handful of people following you. I personally recommend Twitter directories like twiends. We use it as a very integral strategy to allow my account @MarshaWright to be introduced to millions of twitter followers worldwide.
There are both free and paid options available, and even with the free options we have grown our following by 100 – 150 followers a day with about 1 hours effort on our part. The affordable paid options have given us results upwards of 1,000 new followers in a single day.
I still have a www.statuspeople.com Fakers Score of 0-2% depending on the day tested. And that in marketing is solid gold. Meaning that our efforts are authentic.
Now we use our Twitter follower numbers – along with our other Social Media accounts to bolster our promotional efforts on and offline, and it does wonders for us. We even have a webpage on our site about our social reach so in one place sponsors and partners know what working with them will provide in numbers.
I never promised you a rose garden…
For my money, I'd prefer to use Twiends to build greater credibility and help easily attract more business off-line, not to mention the opportunities online. If you do the same, you can focus on more targeted strategies, which take more time whilst your numbers are bolstered, and your engagement with the world increases.
Building your Twitter following will take time and you HAVE TO account for losing followers who turn out to be disinterested in your message. It can take several months to build a targeted following, and you better believe it will take you some effort.
But doing this well will help you bring online social relationships to an offline place, and these people are already overwhelmingly better placed to believe in your ability to help them since they've had the chance to lurk watching you for a while online.
On Twitter you need to post frequently (every 1-2 hours if possible), and really build engagement. It took us a few weeks to really get our head around how to communicate how our followers wanted. We pre-write our tweets and set them to go on a schedule using Sprout and MarketMeSuite. The latter is great because it also posts to your Facebook Groups.
So in 2013, remember perception is reality in the eyes of your potential clients and peers in your industry. Become someone worth knowing by building your social proof.
Final useful tips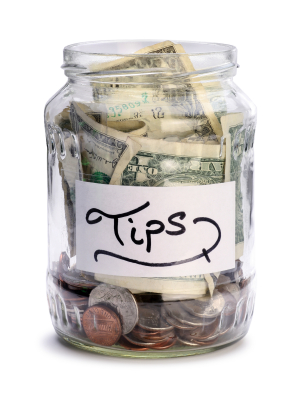 • Start promoting your Twitter, Facebook and other social profiles like they are going out of fashion! Even do a video on it
like I did
.
• It's now commonplace to see trendy business owners using JUST their @TwitterUsername on business cards – as a sole way to contact them. Try it at your next networking event.
• Start running updates of things happening in the office on a daily business on your Facebook page or Twitter feed, and engage your customers to RT and share on your behalf. They will always be your best brand advocates.
• Try a small test with Twiends like I did for the first time a few weeks ago. 1 Featured slots and an upsell of 1000 seeds as a discount. Worth the money and a great way to get a new influx of Twitter followers to authentically pump up your popularity and engage with new people worldwide.
What do you think? Did the article give you any ideas? How have you grown your Twitter following? Has growing your Twitter been a struggle? Post your comment below…
Photo credits:
Donald Trump: ping ping
Happy group: Elvire.R.
Victoria Beckham: Ashley Cooper
Tip Jar: Hyperboards